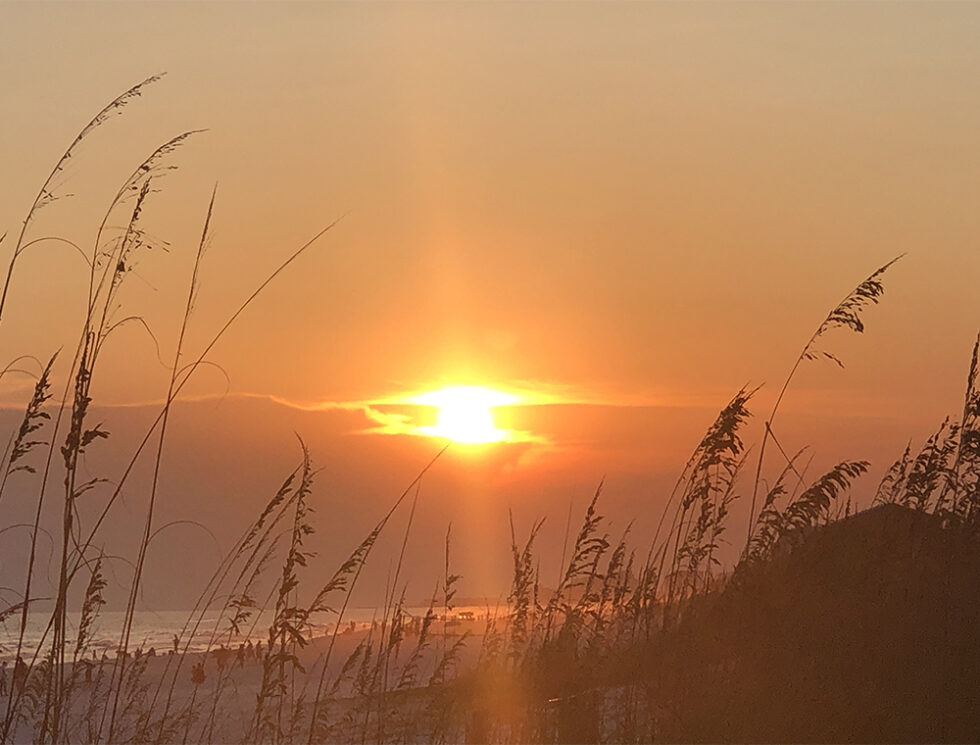 Life is a Gift
On September 15, 1985, my family gathered to celebrate my dad's upcoming 59th birthday.  It was a Sunday afternoon and it was the last time I saw my parents and my sister Marjorie, alive.  I remember that when I left to go home, my dad hugged me for an extra long time that day.  Two days later, they were all gone and I understood the reason for that special hug.  Life is a gift and it was suddenly taken away. 
My mom was diagnosed with Multiple Sclerosis when I was around 10 years old.  My sister Marjorie at 25 years old, had never completely recovered from a bout with Encephalitis when she was two. My dad suffered with severe back pain for as long as I can remember and when Parkinson's Disease took away his ability to work as a Draftsman, he made a gradual decline into depression.   Two days after I saw my parents and sister, for dad's birthday celebration, my dad did the unthinkable and ended all three of their lives.  It was a nightmare.  
For the most part, the hours, days, weeks and months following their deaths were a blur for me.  There were funeral arrangements to be made, legal,  insurance and financial issues to be dealt with.  Thankfully, I did not have to go through those things alone.  There were family members and friends who helped and supported me and my siblings, through that anguishing period of our lives.
In an instant, I lost half my family.  The obvious message is that life can change in a split second.  We need to make sure the people in our life know we love them.  You never know when the last time you see someone will be the last time you see them.  But there was another message for me…
Life is not to be wasted.  If you are working at a job you hate, learn how to love it, find another line of work or another place to work.  If you are in a relationship that is draining your life energy, find a way to make it better or walk away.  If your health is poor and you know you could improve your quality of life by making some changes, don't wait.  Even if they are only small changes, start to make those changes today.  If you are depressed, overwhelmed or lonely, reach out to someone.  You will find that you are not alone and there are people who want to help you.  If you believe in God, ask Him to connect you with people who will be supportive.  No one has to go through anything alone. 
The anniversary of my parents' and sister's deaths, always brings up mixed emotions for me.  I smile through tears, as I remember silly songs my dad used to sing to me, my mom's words of encouragement when kids picked on me at school and my sister's love of music.  I know it was  my parents' influence and guidance that gave me the strength and courage I needed to rise above my grief and make difficult, but necessary changes in my life.  It is my belief that God turns tragedy into triumph that keeps me going every day.  
Life is a gift.  If you are not living your life fully and joyfully, maybe it's time for a change.
Blessings.